Anand Sukumaran Nair
Startup Founder, Software Engineer, Abstract thinker
Co-founder, Engineering @ Engagespot
News about my social network I built
Jul 01, 2009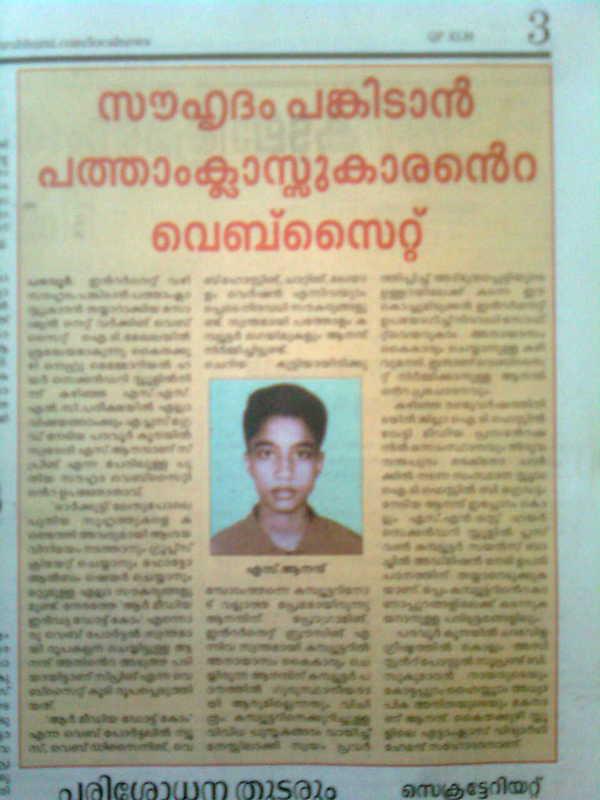 Title translation - 10th std student builds website to find friendship online.
This news was published in Mathrubhumi daily in July, 2009. It is about the social networking website Springonlive which I built.
I built the website in core PHP 5.2, MYSQL 5.1. Uses XMLHttpRequest for AJAX requests so page won't reload for operations including "Like", "Comment" etc. In Internet Explorer, it uses ActiveXObject("Microsoft.XMLHTTP") for asynchronous api calls.